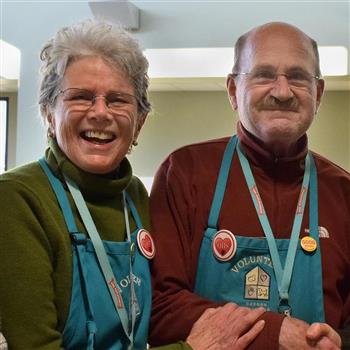 Edit in profile section
Maggie and Rusty Ask that You Join Us in Helping Pets!
Ed & Ellen McClaran
We are taking part in the Oregon Humane Society's Doggie Dash on May 13, and need your help. OHS rescues pets that are neglected and abused, sometimes with serious medical and behavior issues – like our Maggie. They heal them and then find them homes with loving families. But OHS needs our help to do this. They rescue, shelter, feed and care for more than 11,000 animals each year without any tax dollars.

This is a cause near and dear to our hearts. Please, make a tax-deductible donation to the animals on our behalf. Just click on the Donate button on this page, and think of your own pet!

Thanks so much for helping us reach our fundraising goal!

Ed & Ellen


About the Oregon Humane Society: OHS is the largest and oldest humane society in the Northwest. Last year, OHS found homes for more than 11,600 pets, investigated more than 1,000 reports of animal cruelty, provided over 5,000 free or low-cost spay/neuter surgeries for pets owned by low-income families, and reached 14,000 people through its humane education programs. OHS never puts a time limit on how long pets stay at the shelter. We are so proud to be volunteers at OHS.