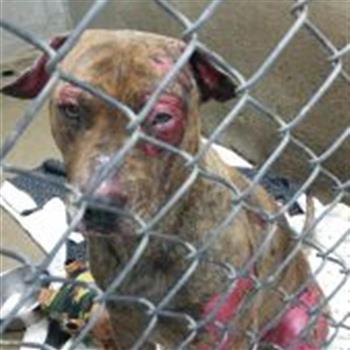 Edit in profile section
Join Me in Helping the Oregon Humane Society Save Lives!
Patricia Heffron
As many of you know, I've been volunteering with the Oregon Humane Society since I moved out west in 2012. This organization means so much to me. I am in awe of the great work they do and the number of animals they save every year - all with no tax dollars.

On most Tuesday nights you can find me at OHS doing animal intake with Second Chance, a program that helps shelters throughout Oregon, Washington and California that are overcrowded and where pets have little chance of finding a forever home. The Second Chance program has saved thousands of animals that would otherwise have been euthanized.

On May 13th I will be participating in the annual Doggie Dash, where I will help raise awareness and funds for this wonderful organization. Please consider donating to this important cause and helping to support OHS in their efforts to save more animals like Oggie and Stella (pictured below), whose lives were saved through the Second Chance program. When Oggie arrived at OHS he had 20+ BBs lodged in his skin. The vets concluded that he had been used as target practice. Stella came to OHS with a broken leg that had never healed properly and that had to be amputed shortly after she arrived from California. I fostered both of these furkids until they were adopted into their forever homes here in Portland.

Thank you!